About Us
About Us
Westchester, Los Angeles Chiropractic Center
Welcomes You
At our Westchester chiropractic centers, we focus on helping every member of your family live the best life possible. Whether you're an expectant mom seeking prenatal care, an athlete who is looking to improve strength through core training,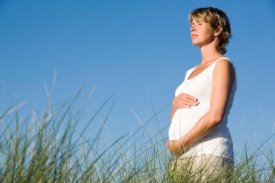 The victim of a work-related or auto accident injury, or someone who is just looking for soothing massage therapy to ease everyday aches and pains, we provide the care you need in a comfortable and relaxing environment.
If you're expecting a baby you may be suffering from back pain, swollen ankles, overall pain and fatigue. You'd like to find some relief, but may be concerned about using medications or treatments that might affect the health of your baby. Our Westchester chiropractor, Dr. Viktorija Joga, provides all-natural solutions for prenatal care. We offer gentle massage therapy to help relieve the pain caused by the extra weight pressing on your spine and hips. Massage may also result in a shorter, easier labor and shorten your hospital stay once your baby arrives. Additionally, we recommend core training exercises that could help improve the core strength in your abdominal area. Part of prenatal care might also include acupuncture to remove any interference in the flow of healing energy in your body.
Core Training and Massage Therapy in Westchester
Many patients come to our chiropractor seeking core training for those muscles deep with the stomach and back. It is important to keep these muscles strong and flexible because they help us when we sit, stand, exercise and perform all of our daily activities. Athletes especially find it important to work on building their core strength so they can perform to their maximum ability and reduce the likelihood of severe injury. Dr. Joga may recommend physiotherapy and conditioning exercises to strengthen your core muscles. She may also provide lifestyle advice and nutritional counseling to help keep your body at its best.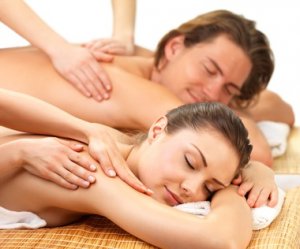 Our chiropractor offers massage therapy as part of a preventative and curative treatment regimen. If you are experiencing back pain, neck pain, shoulder pain or some other type of pain from a work-related injury or an auto accident injury, massage therapy can be used to loosen any tightened muscles, aid in the repair of damaged tissues, and help restore your range of motion. Some patients experience other health benefits with this type of therapy such as enhanced immunity, improved flow of oxygen and endorphins, and relief of migraine headaches.
All of our services - prenatal care, hands-on adjustments and spinal manipulations, physiotherapy, core strengthening, laser therapy, acupuncture, and more - are provided in a caring and professional environment. We work to help all of our patients from the surrounding areas of Westchester, Brentwood, Culver City, and Pacific Palisades feel better and healthier each day. If you're looking for an all-natural alternative come see us because we provide "Quality Care in a Caring Environment."
Call us at 424-800-2488 today.